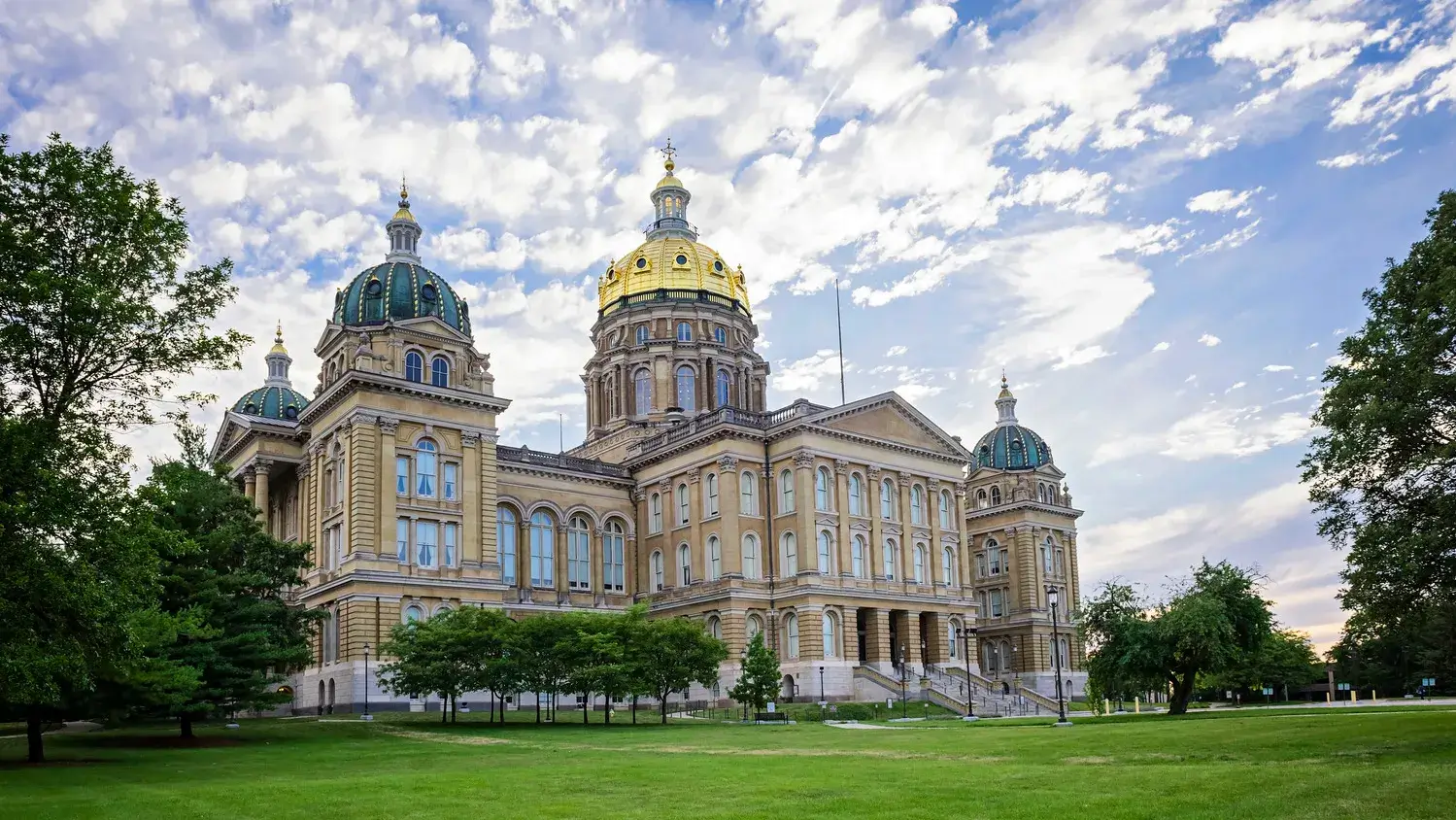 Our Goals for the Upcoming Legislative Session
1. Expanding Postpartum Medicaid Coverage from 60 days to 1 year
According to Federal Law, states must provide Medicaid coverage up to at least 60 days postpartum. About 40% of births in the US are covered by Medicaid, so after the 60-day period, many people lose access to postpartum care entirely. The American Rescue Plan Act of 2021 allowed states to submit amendments to extend postpartum coverage to 12 months. So far, every state except Iowa, Arkansas, and Idaho has taken steps to extend postpartum Medicaid coverage.
The maternal mortality rate in the US is the highest among developed nations and continues to increase. In Iowa, the average maternal mortality rate is 20.2 deaths per 100,000 live births and the maternal mortality rate for Black women is 6 times higher than White women. According to the most recent Iowa Maternal Mortality Review Committee Report, a quarter of pregnancy-related deaths occur within 43 days to 1 year following the end of pregnancy. Expanding postpartum Medicaid will go a long way toward improving the maternal mortality crisis by addressing factors that lead to morbidity or death.
2. Pharmacist-Prescribed Birth Control
Allowing pharmacists to prescribe birth control opens up access to those who cannot visit a doctor to get birth control. Iowans would be able to visit certified pharmacists without an appointment and receive contraceptives. This bill received legislative support during the last session, and we are hoping to get it over the finish line during the next one.
What can you do?
Talk to your legislators!
As a constituent, your voice and your opinion matter! Take time to send an email or make a call and let your legislator know what issues are important to you and why.
Register to vote!
You can make a difference by deciding who represents you! Visit the Secretary of State's website to learn how to register and where your local polling location is.