Main Heading
Our Mission:
Your Wellbeing
The purpose of the Family Planning Council of Iowa (FPCI) is to provide quality reproductive health care and family planning services to all people in Iowa who desire it. We provide this care through the delegation of Title X (ten) funds from the federal government, subcontracting with delegate agencies to provide family planning services to low-income individuals in local communities. FPCI additionally provides services and programming available to nurses, students, and the public.
Our Means:
Services & Programs
Title X Delegation
FPCI ensures access to reproductive health care through the delegation of federal Title X funds to Iowa family planning clinics and providers.
Community-Based Screening Services
For over 25 years, FPCI has worked with the Iowa Department of Public Health to provide statewide screening, treatment, and education for chlamydia and gonorrhea.
Movie Talk
FPCI encourages family communication in reproductive health care through a production called Movie Talk. This free media is available through libraries, video stores, and schools.
Nursing Continuing Education
In partnership with the Iowa Board of Nursing, FPCI provides continuing education credits to subrecipient clinics and other statewide co-sponsors.
Our Vision:
Responsible Sexual Health For All
We envision an Iowa where sexual health results from responsible decision-making and access to care for all who seek it. FPCI is committed to seeing this through in all of our efforts.
Building Positive Community Climates
Cultivating community climates that are family planning friendly. Working toward positive attitudes and family planning competence through providing funding and reproductive health services.
Supporting Sexual Health Competence
Supporting an internalized individual and community-wide understanding and appreciation of sexual health, leading to informed decisions on reproductive health care.
Encouraging Family Planning & Education
Leading and encouraging family planning and education as effective ways to both achieve pregnancy and to break the cycle of unintended pregnancy, infant mortality, child abuse, and neglect.
Promoting Healthy Sexual Relationships
Encouraging healthy sexual relationships and communication both between family members and sexual partners. Increasing the opportunity for sexual health by preventing and treating sexually transmitted infections and their health effects.
Empower Iowa with Quality Reproductive Healthcare
View our annual reports and/or participate in our mission of providing quality care to Iowa by supporting us through a financial donation. Your support drives our work forward!
Meet the FPCI Staff
Open Position
Executive Director
Colleen Bornmueller
Community-Based Screening, Services Coordinator
She/Her/Hers
Colleen Bornmueller has worked at the Family Planning Council of Iowa for 25 years. She is a contract employee for the Iowa Department of Public Health's STD Program and serves as the Community-Based Screening Services (CBSS) Coordinator. She is responsible for all aspects of administration of the project at 58 public health sites throughout Iowa. Colleen has also worked with many Title X projects including HIV Integration, Health Information Technology, Health Insurance Enrollment Assistance, and the Centralized Database.

In addition to duties related to the CBSS, Colleen works on other aspects of the STD Program, including grant writing and implementation, data analysis, and evaluation. She has been a member of the statewide HIV/Hepatitis Community Planning Group for 20 years. She participates in various other state and county coalitions and committees related to reproductive and sexual health.

Colleen has a Bachelor of Science degree in Sociology/ Social Work from Iowa State University in Ames, Iowa. She currently lives in Des Moines.
Title X Program Specialist
Ann W.
Clinical Policy Coordinator
She/Her/Hers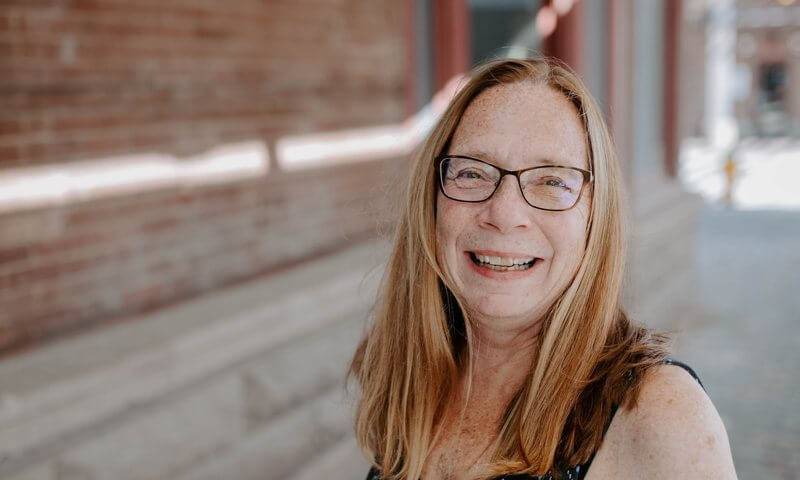 Michelle Farmer
Administrative Assistant
She/Her/Hers
Michelle has worked at FPCI for 14 years! What she loves most about her role is the variety that the job brings, her coworkers, and the impact of our organization on individual lives.

Outside of work she loves spending time with her spoiled dog, Gus, and her cats, Beaker and Harry. She loves the quality time she gets with family—especially her granddaughter! Michelle loves to go to the movies and just plain relax.
Contact Our Staff