Reproductive Health Kits include two doses of emergency contraception (EC, or the morning-after pill), condoms, lube, and a small info booklet called The Family Planning Council of Iowa's Reproductive Health Guide to help you navigate your sexual and reproductive health decisions.
If you are able to purchase EC on your own, we encourage you to do that so that we can meet the most need in Iowa.
Repro kits can also be picked up in person, no questions asked, by anyone of any age at the following locations: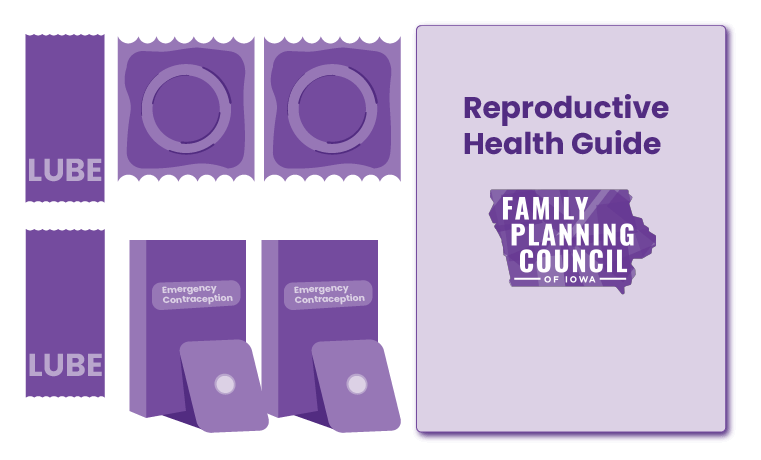 Complete this form to have a Repro Kit sent to you.
EC is available over the counter at local drug stores and retail stores. If you need free generic Plan B, use the form to request a Repro Kit.
High demand means it may take more than 2 weeks to deliver a kit to you. If it has been more than 2 weeks since you requested a Repro Kit, please reach out to us at [email protected].
If you need EC right away, please use our Find a Clinic tool. Target, Walmart, CVS, and Walgreens sell Plan B and generic versions. You can also purchase generic EC on Amazon.
If you can afford to buy EC, please consider buying it so we can make free generic Plan B available for more folks who can't afford it.
We're only able to send kits to Iowa residents. If you live outside Iowa and need EC, use the national Title X Clinic Finder.
FAQs about Emergency Contraception (EC):
For more information: